Alex Gow Funerals Aged & Palliative Care Nursing Bursary
Learn more about the previous Alex Gow Bursary winners.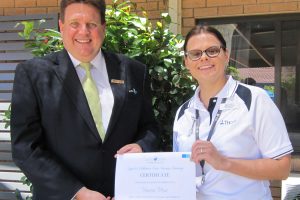 Registered Nurse Vanessa Muir. was awarded the 2017 Aged and Palliative Care Bursary.
"The Alex Gow Funerals bursary will be a great help towards my ongoing studies. It is my dream to become a Nurse Practitioner in Palliative Care." said Vanessa.
---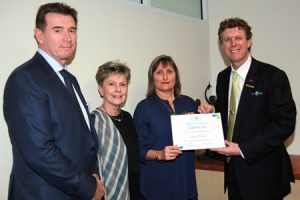 Coordinating Chaplain Petra Milaudi was awarded the 2017 Alex Gow Loss and Grief Bursary.
Ms. Milaudi said the funding would allow her to explore options and undertake a deeper study of loss and grief in more targeted areas.
---
The winner of our 2016 Aged & Palliative Care Nursing Bursary was Anna Zacharias.
Anna, a Clinical Nurse Educator at BallyCara Aged Care in Scarborough intends using her bursary to complete a Certificate IV in Training and Assessment.