Welcome to the Alex Gow Super Puzzle Book Answers & Solutions page.
If you live in a retirement village in the greater Brisbane area there is every likelihood that you have received our first puzzle book already but if not, you can download it here for free.
Our second puzzle book is out! If you haven't received your copy you can download it here for free.
Our third puzzle book is out! If you haven't received your copy you can download it here for free.
Our puzzle books are produced quarterly and each book is broken down into 3 separate months, so you can do as many puzzles as you want and the answers & solutions will always be available here for you to check just how clever you are.
Puzzles Can Help Your Brain

Scientific studies have proven that working with puzzles and other logic games helps improve reasoning, memory and logic. They promote a form of synergy between the left and right brain, termed by psychologists as a "full brain approach". This can result in better memory, deeper learning and better recall. Puzzles appeal to our creative and logical minds, offering a full brain work out, especially for retirees who don't have a daily work commitment.

Alex Gow recognises this and hope that by offering this Puzzle Book with up to three-month's worth of fun brain exercises, we can actually help you improve your brain vibrancy as you get older. One of the biggest fears for us all as we get older is losing our mental sharpness, possibly developing dementia, Alzheimer's or other mental illnesses – but by giving our brain a moderate workout on a frequent basis we can help hold off the onset of some of these issues.

Puzzles and games also instigate social interaction and communication. Doing puzzles together is a pleasurable experience for all participants helping to maintain social and communicative skills. Science has also shown that when a puzzle is finally completed there is a feeling of satisfaction and dopamine is released in the brain, as a kind of reward system for our efforts.

Please enjoy your FREE Alex Gow Puzzle Book.
By returning to this page monthly you will be able check your puzzle answers as they are published.
| | |
| --- | --- |
| Alex Gow Super Puzzle Book Three | Alex Gow Super Puzzle Book Two |
| Alex Gow Super Puzzle Book One | |
WIN A COLES $100 SHOPPING VOUCHER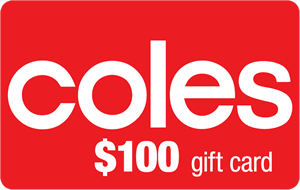 By registering to view our Puzzles Answers & Solutions each month you will also go into the draw to win a $100 Coles Voucher plus a chance to score a bonus entry by answering two simple questions. GOOD LUCK!
Coles voucher winners will be drawn on the 7th day of month immediately following entry. Winners will be notified via email or phone based on nominated preference. Winners are drawn randomly by Alex Gow staff and all decisions are final. No correspondence will be entered into. Winners agree to have their photo and image published to verify their win.