Our Philosophy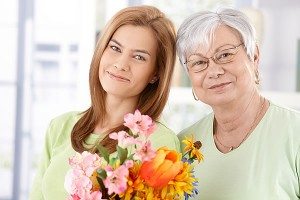 Choosing a funeral director is an important decision and one that we are likely to make only once or twice in our lifetime.
We understand the difficulty you face in trying to assess which funeral company will respond most favourably to your needs. In order that you may assess our company and our business philosophy, we provide the information below.
We are 100% Australian and Family Owned
A substantial share of South East Queensland's funeral businesses are now owned by large multi-national corporate entities. Alex Gow Funerals is still very much 100% Australian and family owned.
Four Generations of Experience
We bring to your funeral arrangements expertise backed by four generations of continuous family management. We offer you high levels of service from our professional staff, carried out to your exact requirements.
We Act On Your Behalf
We never lose sight of the fact we are acting on your behalf. Our obligation is to respond to your needs and to professionally carry out your wishes.
We Are Here To Help
We are here to help you, not pressure you into making decisions to purchase particular products or services. Because we require our staff to be totally focused on looking after the wishes of our bereaved families, we do not pay any commissions or incentives. Our staff are free to look after the interests of our clients without being distracted by matters relating to their own welfare.
Freedom Of Choice
A most important factor in this day and age is our continuing recognition that freedom of choice is always the right and privilege of our bereaved families. When a family has experienced a death, it is not the time for high pressure or forceful salesmanship. We do not indulge in these practices. Your right to choose freely, without influence, is the guarantee we make to you.