Planning The Funeral
Arranging The Funeral
Planning a funeral is a big job with a lot to consider. The funeral directors at Alex Gow Funerals have many years experience planning all kinds of funerals; we are here to ease the burden of planning the funeral during a difficult time for you and your family. By working with you and guiding you through the following decisions, we hope to make the funeral arrangements as easy as possible.
Please remember that funeral services do not necessarily have to take place immediately after the death. The funeral is an important part of your grieving, so we advise families to take your time when planning and proceed at a pace you feel comfortable with. While the arrangements are normally made by the next of kin, any representative is entitled to carry out the arrangements as long as the executor of the deceased's estate has no objection.
Additional Options You May Wish To Consider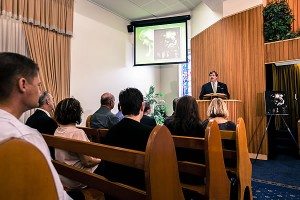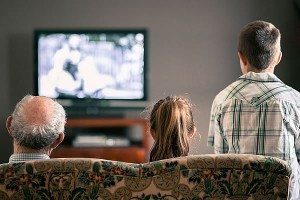 Other Venues
Whilst we have a range of beautiful chapels and Churches available in Brisbane, you are more than welcome to have a funeral anywhere you want that is special to you. It comes down to personal choice for each individual person. Locations can include:
Your home or garden
A special picnic spot or park
Rainforest
Beach or Jetty
Farm or forest
Scenic lookout
Sports or Services club
School Hall or sports field
Ask our staff for assistance to help you create a very memorable farewell.
Quite often the hire of these venues can vary between $400 to $1600 or more. 
"Reflections of a Life", a family video or a favourite piece of music can, if required, be played for you at other venues such as churches or crematorium chapels.
Printed Material
We are able to create and print for you a range of personalised support material for the funeral service. Orders of Service, Bookmarks and Thank-you cards can, if required, be personalised with a photograph of your loved one.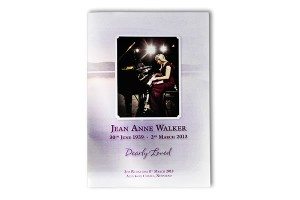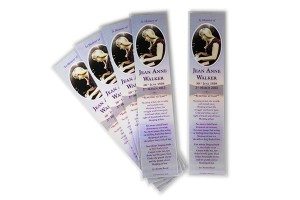 We are your agents, therefore we ask you to tell us exactly what your wishes are.
Our job as funeral directors is to help you prepare a personalised and meaningful funeral service and to then carry out your wishes in the best possible professional manner.
If possible, tailor the funeral service to suit the person who has passed away. If there are organisations to which the deceased belonged, you may like to invite them to take part in the service. A eulogy encompassing the life of the deceased and read at the funeral service by a family member will always add a warm touch to any funeral service.
Hymns are always appropriate, but if you prefer, you could have a special piece of music played that was a favourite of the deceased, just to add that personal touch.
Allow Yourself Time
It's a common belief that the funeral must be held within a specific amount of time after a death occurs. This is not the case; you may take your time and proceed at a pace you feel comfortable with.
Some families have a desire to put the funeral behind them as quickly as possible. They see it as a painful experience and simply want it to be over. Grief will not disappear once the funeral is over. We encourage such people to carefully consider this option.
The funeral is a very important part of your grieving. It is a time when you can come together as a group to remember and honour a special life. It is better to plan well and make sure the arrangements meet your family's needs.
In deciding on a day and time for the ceremony be sure you have allowed sufficient time to consider and implement all your preferred options.
When choosing a day for the funeral service you may like to consider:
the coincidence of timing; ie the funeral day doesn't occur on a direct family member's birthday or anniversary
time for a viewing if required
preparation of eulogy
relatives needing to travel
preparing an order of service
gathering photographs for an audio visual presentation (Reflections of a Life)
preparation of memory displays
People to Notify
This is a list of the usual people you might have to notify after a death.
Solicitor
Public Trustee
Executor of Will
Centrelink and/or Veterans' Affairs (if applicable)
Banks and other Financial Institutions
Employers
Landlord/Real Estate Agent
Home Care Nursing Services and Meals on Wheels
Insurance Companies and Superannuation Funds
Australian Taxation Office
Telephone and Internet Companies
Medicare
Electoral Office
Local and State Authorities (e.g. Councils for Rates etc)
Motor Vehicle Registry
Health Funds
Clubs, Organisations and Professional Bodies
Public Service Providers such as Libraries
Local Electricity Authority
Gas Supply Company
Department Store Accounts/Credit Card Accounts
Health Professionals (Doctor, Dentist)
Post Office
Churches, Ministers
Accountant
Foreign Pension Authority
Funeral Bond, Funeral Insurance, Pre-Paid Funerals
School, University or College
Household Help, Gardening Services
Home Delivery Services
Who Can Arrange A Funeral?
Funeral arrangements for a loved one are usually carried out by the next of kin but they can be arranged by any family member or representative as long as the executor of the deceased's estate has no objection to this.
Enduring Power of Attorney
When people get older they may appoint an Enduring Power of Attorney to help look after their affairs. This person has the legal power to act on a person's behalf in all matters while they are still living. Some believe their nominated Enduring Power of Attorney is the lawful person who has the final say when it comes to ensuring their funeral directions are carried out. They are not aware that this "Enduring Power of Attorney "ceases at the time of death though this person can still carry out the funeral arrangements on their behalf. However it is now the person appointed executor of the estate who has the final say.
Importance of A Will
It is a good idea to have a will regardless of the value of your estate. It is the only legal way to make sure that those you care about will benefit from any property or other assets you leave behind. If you do not have a legal will then your property and assets will be disposed of under the rules of intestacy and it's possible the distribution of your property may not be as you would have wished.
A will is also important because it names the executors that are responsible for administering your estate and in the event of any dispute, have the final say in your funeral arrangements.
Although funeral directions left by you are not strictly enforceable in the legal sense they do create a moral obligation and should be carried out if possible.
Information Required by Law
In Queensland it is compulsory that the death of a person is registered with the Registrar of Births, Deaths and Marriages within 14 days of the death occurring.
The information needed for this purpose is supplied by:
the doctor who completes the cause of death certificate
the next of kin, family member or representative who supplies personal information, and the funeral director who provides burial or cremation details
Alex Gow Funerals will assist you with completing the form requiring the personal information and then lodge it with the Registrar of Births, Deaths and Marriages on your behalf.
You will find the information required by the Registrar-General for registration located in the separate Funeral Pre-Planning book. If you are unable to answer a question please write "not known" in the allocated space.
Certified Copy of The Death Certificate
Once the funeral has been conducted we will lodge all the required documentation with the Registrar of Births, Deaths and Marriages. The Registrar then records the particulars from the documentation into a register kept in the General Registry in Brisbane.
Once the death has been registered a certified copy of the death certificate can be obtained by applying and paying the prescribed fee .  This process normally takes between 4 and 6 weeks from the time of death. The Charge for the Certificate is $60 including postage to the family.
A certified copy of the death certificate is often needed when dealing with the various institutions involved with the administration of the estate of a deceased person. If you wish, Alex Gow Funerals can apply for the certified copy of the death certificate on your behalf.
Note: After a person dies, funds held in accounts at financial institutions by the deceased will be frozen. The executor or next of kin will need to contact the institution to find out their particular requirements regarding the administration of the estate.
For more information about planning your loved one's send off, or for a quote on our services, please call Alex Gow Funerals on (07) 3851 7800.