Five Crucial Things You Should Know About Funeral Insurance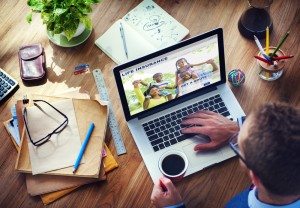 DO YOU NEED IT?
I have seen the ads for Funeral Insurance Why do I need it? Many people believe they will be able to quickly access a person's superannuation or Life Insurance when a death occurs. No matter how much you are prepared, super and insurance claims often take weeks or even months to process before your family is granted access to your funds. With most funerals occurring within a week or two of a death, these payouts can be often too late.
The fact is, that unless your family can quickly access funds to pay your funeral expenses you probably need to make some financial preparations. But you do need to be careful in how you do it.
FUNERAL INSURANCE IS REALLY LIFE INSURANCE
The higher the risk, the higher the cost!
This may be an obvious statement but you would be surprised how many don't realise that funeral insurance is a risk product. The insurer is taking a gamble that you will not die before they have recouped adequate premiums from you to not only pay for your policy but also for others for which they have made a loss – and then of course many of them need to make a healthy profit for their shareholders.
The best way to reduce your premium is to avoid funds that specifically target the elderly. This way a large proportion of your premium is not required to subsidise your fellow insured.
If you are a retiree, a far better option would be to start a savings program in a funeral bond. With a funeral bond your savings accumulate with bonuses that are usually credited annually.
AGE MATTERS – PREMIUMS THAT RISE, RISE, RISE…
As you age, the risk to the funeral insurer increases, therefore with many funds your premiums will also increase. With one well known funeral plan for instance the weekly premium for a $10,000 policy for a male at age 60 is $11.24 which seems quite manageable but what is not always clear is that by age 65 the weekly premium will be $15.10 and by age 75 it will be $26.85.
This is a difficulty people frequently face and it is often compounded because as their premiums increase their income is actually decreasing as they draw down on their investments.
HOW LONG DO I PAY PREMIUMS?
With most funeral plans premiums are payable until you are 90 years of age. This means that as your premiums increase over time you could end up paying 3 – 4 times the value of your final funeral benefit.
WHAT HAPPENS WHEN YOU CAN'T MAKE PAYMENTS ON YOUR FUNERAL PLAN?
If you can't make a scheduled payment towards your funeral plan, be sure to get in touch with your insurer as soon as possible. In some cases missing a payment will result in your policy being cancelled. Many insurers will not refund or pay out benefits after this occurs, which means you could pay thousands of dollars to your funeral plan provider, only to have the fund cancelled. Always read the fine print in the funeral plan and get in touch with the provider if you're unsure how your policy operates or you could end up with no funeral benefit at all.
WHAT DO I DO NOW?
If you are 55 or less funeral insurance can be a really viable option for you – but you need to get in and organise it before it is too late. The longer you wait to join, the more it will cost in premiums.
Alex Gow Funerals can offer you a funeral insurance option that offers comprehensive lifetime cover with fixed price premiums that are only payable until 60 – but remember you must apply before age 56.
If you are older than 55 you may be better off to consider a funeral bond as you could end up paying 3-4 times your funeral benefit value with funeral insurance.
Once again Alex Gow Funerals can offer you a secure and flexible funeral bond that is a perfect way to put funds aside for funeral expenses.
Alex Gow Funerals also offer funeral pre-planning guides and personalised funeral advice. Our funeral directors can help you make an informed decision about your financial arrangements. Call us on (07) 3073 4817 for more information.