What Food to Serve at a Wake
When someone who you love has passed, the last thing you want to be thinking about is making funeral arrangements and planning a wake. But nevertheless, these tasks need to be done, and they may even help you with the grieving process.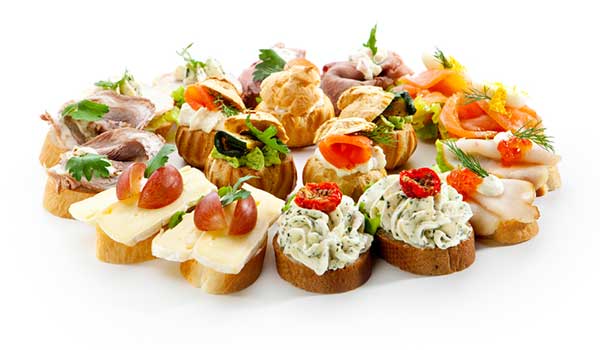 It is a tradition to serve food at a wake and this could be especially useful, too. The business of the day might leave many people forgetting to eat or feeling exhausted. Despite this, it is important to remember that no one is expecting anything too elaborate from your catering.
So, what should you serve mourners? We have compiled just a few ideas below.
Serve the Deceased's Favourite Food
Food forms a much larger part of our lives than basic sustenance. It becomes entwined with events and memories and even individuals. If your loved one had a favourite food, whether it was a main meal or dessert, you could serve this at a wake. By serving food that the deceased would have loved, you are not only honouring them but also giving people a point of conversation and a different way to remember and trade stories during the wake.
Buy Frozen Finger Foods

There's no shame in buying pre-made foods. Finger food and froze goods can provide a simple and affordable way to cater. These foods are generally easy to source, cook and serve, making it one less thing that you have to think about. Things like sausage rolls, cocktail sausages and mini quiches also easy to eat with one hand. This means less need for cutlery, cleaning and complex dining arrangements.
Make Mini Sandwiches

Sandwiches are easy to make and easy to hold. You can purchase long baguettes and loaves of bread and make a few different large sandwiches, then cut them into smaller pieces. With sandwiches, it's easy to cater for meat and vegetarian options and scaling your catering up and down is also simple. They also share many benefits with frozen foods, including convenience and ease of use.
Remember Refreshments
Drinks are just as important as food. They're an easy way to keep everyone hydrated and feeling as physically healthy as possible. Alcoholic beverages could also feature in moderation. Like their favourite food, the right drink may also provide a poignant way to celebrate the life of the deceased.
Alex Gow Funerals has been helping families throughout Queensland create meaningful tributes to their loved ones since 1840. If you require assistance with funeral arrangements, please do not hesitate to contact us or call our Brisbane head office on 07 3073 4816. We also have an online pre-arrangement form you can fill out.