Why We Embrace Webcasting
Funeral webcasting is cutting edge technology that allows friends and family from around the world to view a memorial service over the internet.
At Alex Gow Funerals, we embrace the mobility of modern society and can organise your webcast ahead of time.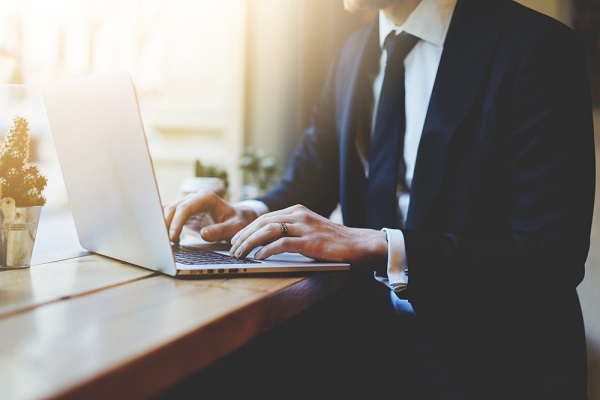 What Does Funeral Webcasting Involve? 
From the comfort of their own home, bereaved friends and family can access a loved one's funeral through a secure server with proper authentication.
This allows loved ones from around the world to witness the funeral service.
A webcast will capture the moment visually while including any music, eulogies, prayers and memories shared during the service.
If desired, families can re-watch the funeral at a later date.
To access the internet broadcast service, the only requirements are a computer and internet access. Your Brisbane funeral director will take care of everything else.
Providing Closure from Overseas 
Coping with the loss of a loved one is difficult, to say the least. Many individuals also cope with the stress of realising they cannot attend the service due to an illness, lack of finances or geographical inconvenience.
Military personnel are often unable to leave their post and some people are held back by work or family obligations.
Funeral webcasting is a wonderful solution as attendance via webcast promotes healing and provides a means to attend the service for those who would be otherwise unable to.
Incredible Advancements in Technology 
Webcasting is not designed to replace attendance at funerals, only to expand the accessibility of a service.
Like other technologies, funeral software is advancing to meet the needs of families and provide care solutions that were never thought possible. Today, funeral webcasting is becoming more common, with Brisbane funeral services embracing this new technology and providing revolutionary solutions to families in their care.
Pre-Arrange Webcasting as Part of the Funeral to Relieve Pressure 
If your loved one's funeral service is being conducted at the Alex Gow Chapel, you may wish to take up the option of broadcasting the service on the internet. The broadcast is not accessible to the general public as it can only be accessed by those in possession of a personalised password.
When making early arrangements for a funeral, you can state your wishes to have a webcast recording so that, when the day comes, the only thing left for your family to do is cope with their loss, celebrate a life, and spend time together.
Funeral planning services in Brisbane, such as Alex Gow Funerals, are here to help relieve some of the burdens that accompany the passing of a loved one. Speak openly with your chosen funeral home and they will ensure every aspect of your wishes is fulfilled.
Alex Gow Funerals has been helping families create meaningful tributes to their loved ones since 1840. If you require assistance with funeral arrangements throughout Queensland, please do not hesitate to contact us or call our Brisbane head office on 07 3073 4816. We also have an online pre-arrangement form you can fill out.