The Elements of a Good Funeral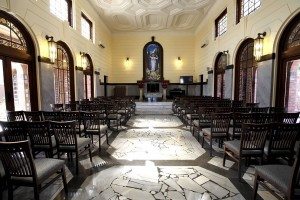 A funeral is a parting gift to the loved one who has died, as well as providing a source of loving support for friends and family left behind. Whether you are planning a traditional or a more contemporary funeral, there are certain basic elements that add up to a meaningful ceremony.
These rituals help us to cope with a loss in a way that simple words cannot. We will go over the essential features of a good funeral in this article. We hope that this helps you put the pieces together to create a very special tribute for a very special person.
An opportunity to say goodbye
A viewing gives the family a final opportunity to spend time with their loved one and can be a very important part of the healing process. By acknowledging the reality of the loss, it can help the bereaved come to terms with the changed nature of their relationship with the deceased. Special friends may also be invited to attend the viewing to express solidarity and support.
Seeking meaning in music
Since the dawn of time, humankind has used music as a way to connect with one another and signify life's milestones. A carefully chosen piece of music or a traditional hymn can convey meaning beyond words and help us tap into our own feelings, both happy and sad.
Words of comfort and support
Readings are a vital part of any funeral ceremony. By choosing meaningful passages, poems or religious or spiritual verses, we can better express our shared humanity and grief. These words can offer immense comfort and support to the bereaved.
Remembering a life lived
A eulogy celebrates the unique meaning of the person's life and how they touched the lives of those they loved. It is a way to remember and honour all that we love, respect and value about the person who has passed away.
Symbols and objects
These may take the form of photographs, belongings of the deceased, candles, flowers, and religious or spiritual symbols. These objects and symbols provide comfort in beauty as well as giving tangible form to our search for the meaning of life and death.
Actions and rituals
Actions and rituals are an intrinsic aspect of mourning because they give us the chance to outwardly express grief, love and solace. Lighting a candle, placing a flower on the coffin, offering a hug or handshake, or attending a procession to the burial site are just some examples of meaningful funeral rituals.
Gathering together
Most funerals conclude with a wake or reception. This allows the mourners to spend some time together to share memories and celebrate the life of the deceased in a less solemn context. A wake can envelop the mourners in a sense of community and love, helping them to support each other, strengthen bonds and prepare for life after a loss.
Alex Gow Funerals has been helping families throughout Queensland create meaningful tributes to their loved ones since 1840. If you require assistance with funeral arrangements, please do not hesitate to get in touch with our Brisbane office.