Crafting a Meaningful Eulogy: Tips and Examples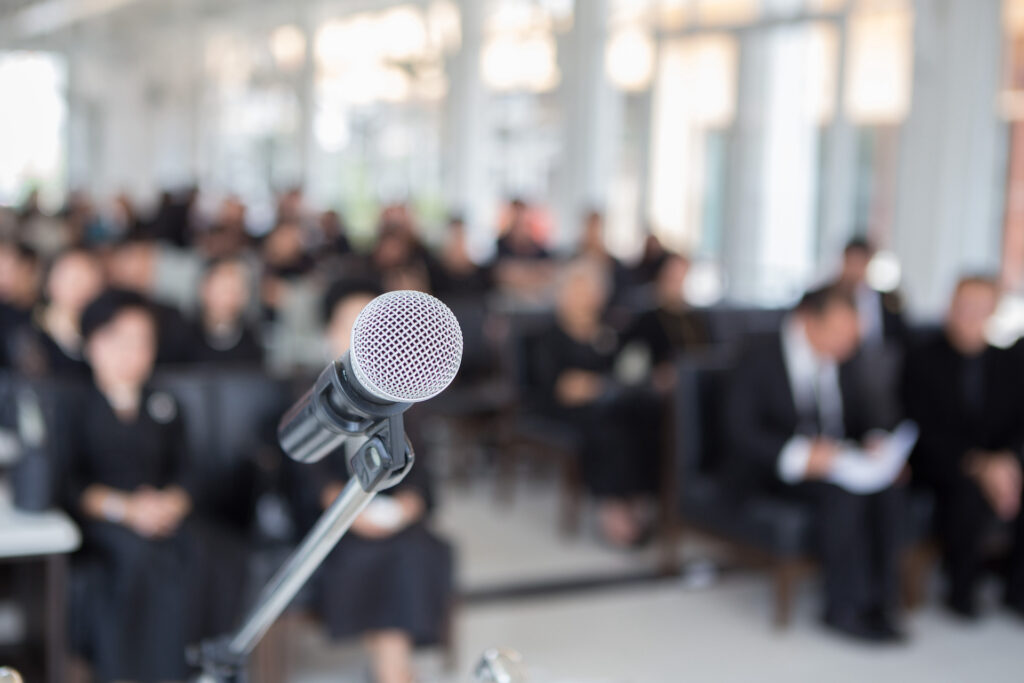 Losing a loved one is an incredibly challenging experience that leaves us at a loss for words. During this time of grief, expressing our emotions and paying tribute to the person we have lost can feel overwhelming. That's where a eulogy comes in with a heartfelt and meaningful speech that honors the memory of the deceased. Here at Alex Gow Funerals, we understand the importance of creating a well-crafted eulogy, and we're here to provide you with some valuable tips and advice to help you create a truly memorable tribute.
Reflect on the Life of the Deceased
Before writing a eulogy, it's important to take a moment to reflect on the life of the person you're honoring. Think about their unique personality, their passions, and their accomplishments. Consider the profound impact they had on others and the special memories you shared together. By gaining a deeper understanding of who they were and what they meant to you, you'll be able to create a eulogy that genuinely captures their essence.
Start with a Personal Anecdote or Memory
A powerful way to begin a eulogy is by sharing a personal anecdote or memory that showcases the remarkable qualities of the person being remembered. It could be a funny story that highlights their sense of humor, a touching moment that showcases their kindness, or an inspiring event that exemplifies their strength. Starting with a personal touch immediately engages those in attendance and helps them connect with the person being eulogized on a deeper level.
Share Stories and Experiences
A eulogy should be a heartfelt celebration of the person's life. Share stories and experiences that vividly illustrate their character, values, and accomplishments. Whether it's a tale of their unwavering kindness, their dedication to their work, or their unwavering love for their family, these stories help paint a colorful portrait of who the person truly was and allow others to appreciate their unique qualities.
Highlight Their Impact on Others
One of the most powerful aspects of a eulogy is acknowledging the profound impact the deceased had on others. Talk about the ways they touched people's lives, the meaningful relationships they nurtured, and the significant contributions they made to their community. Whether it was through acts of kindness, mentorship, or simply by being a loving presence, recognizing their influence helps honor their enduring legacy and provides comfort to those who are mourning their loss.
Express Emotions and Feelings
A eulogy is an emotional and deeply personal presentation, so don't be afraid to express your own emotions and feelings. Share how much the person meant to you, the void their absence has left in your life, and the profound grief you're experiencing. By being vulnerable and authentic, you create a genuine connection with the audience and allow them to join you in mourning and celebrating the life of your loved one.
Offer Words of Comfort and Hope
While a eulogy acknowledges the pain of loss, it also provides an opportunity to offer words of comfort and hope. Use your speech to provide solace, reminding the audience of the importance of cherishing life and encouraging them to find strength in their memories. Ending on a positive note can uplift spirits and inspire a sense of healing amidst the grief.
Example: "Jane's kindness knew no bounds. She had a way of making everyone she met feel special and valued. I remember how she would always go out of her way to help those in need, offering a listening ear or a shoulder to lean on. Her acts of compassion were a guiding light for all of us, a testament to the profound impact a single person can have on the lives of others. As we bid farewell to Jane, let us carry on her legacy of kindness, spreading love and compassion wherever we go."
Crafting a meaningful eulogy is a profound and essential task when it comes to honoring the memory of a loved one. By reflecting on their life, sharing personal anecdotes, highlighting their impact, expressing your emotions, and offering words of comfort, you can create a eulogy that resonates with the audience and pays a heartfelt tribute to the person you have lost.
Remember, there is no right or wrong way to deliver a eulogy. It's about being true to yourself and sharing genuine feelings and memories. During this challenging time, it's important to be gentle with yourself and take the necessary time to gather your thoughts and emotions.
At Alex Gow Funerals, we understand the significance of a meaningful eulogy in celebrating a life well-lived. Our experienced funeral directors are here to provide guidance and support throughout the process, assisting you in creating a eulogy that truly honors the memory of your loved one. Alex Gow Funerals is here to help you at every step and guide you in your time of need. If you need any advice or assistance, feel free to reach out to our team of experts today on (07) 3851 7800.