Burial or Cremation – How to Decide
There are many factors to consider when deciding between burial or cremation. So, how can you decide?
We will go over some of the factors below.
What Are Your Religious and Cultural Beliefs, if Any?
Religion can play a big role in making this important decision. For example, certain religions don't allow anything but burial. Orthodox Judaism, the Eastern Orthodox Church and Islam do not allow cremation, but most other religions allow for it.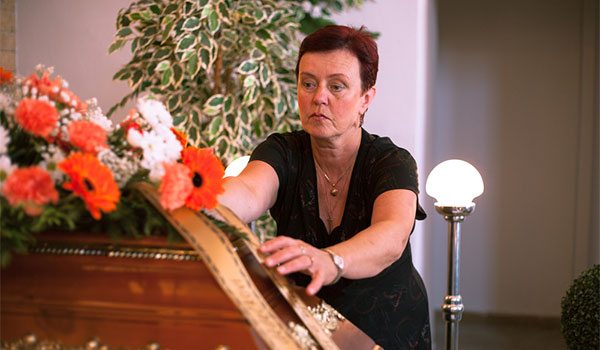 Hindus, on the other hand, have been practicing cremation for centuries, except in the case of the death of a baby, child or saint. Hindus believe that cremation helps the departed soul journey into the next world.
Consider the Cost 
Today, in Australia's capital cities and the larger metropolitan areas, cremation has become a more popular choice. This is usually because it is a lower cost option in these areas, where cemetery fees are quite a bit more expensive. In regional areas crematoriums can be a few hundred kilometres away and cemetery fees tend to be less expensive than in the cities; so cost is not usually the primary reason families choose cremation.
In Brisbane choosing cremation is a much cheaper option than burial, the cost of a cremation is approximately one third the cost of a burial. 
Being Close to the Remains

There are many appropriate ways for dealing with your loved one's ashes after the
funeral. Alex Gow Funerals can provide you with a range of options or answer any questions you might have.
There is a common misconception that you must inter or in-urn ashes in the grounds or walls of the crematorium where the cremation took place. This is not so. Families may collect their loved one's ashes and either create their own memorial, such as a special garden or a pond at home or they may wish to scatter them in a park, in the sea or at some other location of special significance. Some families have a Minister or Celebrant perform a small ceremony at the inurnment or scattering of a loved one's ashes.
What Are the Ethical Implications? 
There are some ethical considerations when you're determining whether you want to be buried or cremated. For example, some people do not want to burn a body and would prefer to allow it to decompose naturally. Both symbolically and practically, this is a way of giving back to the earth.
If you're environmentally conscious, you may also want to consider the space cemeteries take up. With less and less land available, there are concerns about burials taking up too much space. 
What Feels Right? 
At the end of the day, the choice you make must feel right. Funerals and death, while tragic and sad, are also a chance to celebrate and remember. Many people have specific plans for their farewell, including the scattering of ashes at a sentimental location or being buried somewhere in particular. In the end, it's important to take in all of these factors while still remembering to go with your intuition.
If you have survived your loved one, think about any plans they made or what they would want. 
Alex Gow Funerals has been helping families throughout Queensland create meaningful tributes to their loved ones since 1840. If you require assistance with funeral arrangements, please do not hesitate to contact us or call our Brisbane head office on 07 3073 4816. We also have an online pre-arrangement form you can fill out.