2016 Aged & Palliative Care Bursary Winner Announced
As part of our continuing Community Support Program, Alex Gow Funerals is proud to announce that with the winner of our Aged & Palliative Care Nursing Bursary is Anna Zacharias from Narangba.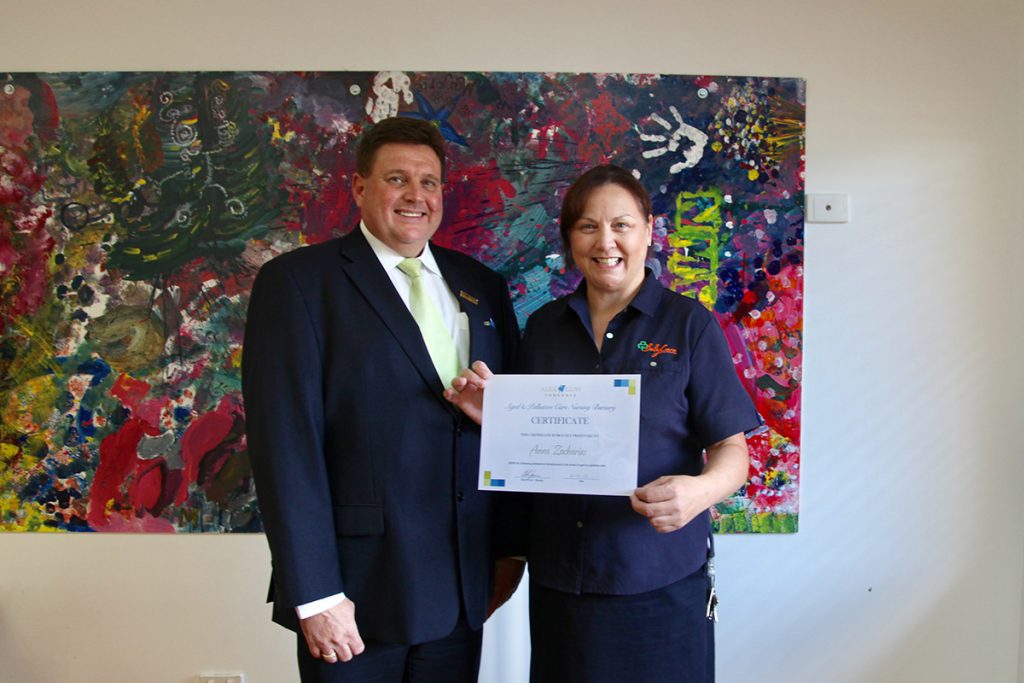 Anna, a Clinical Nurse Educator at BallyCara Aged Care in Scarborough intends using her bursary to complete a Certificate IV in Training and Assessment. "I believe that this course would consolidate the skills I have already acquired and enhance my effectiveness in aged care for the future' said Anna. 'My aim is to ensure that all of our staff have the knowledge and skills to carry out their roles effectively, which will improve our overall level of aged care here at BallyCara'.
Anna was presented with her certificate and bursary by Alex Gow Funerals Director, Brett Gow to the applause of the entire nursing team at BallyCara.
Brett said, 'As an organisation, we have become increasingly aware that those who have now reached the twilight of their life deserve the best of care, so they can spend their final years with the dignity that a life well-lived warrants. By offering these bursaries to people working in the aged care sector, we feel we are making a small contribution to achieve this'.