Why Families Should Pre-Plan Funerals
Pre-planning a funeral service gives you the opportunity to connect with funeral directors and discuss the things you hold dear and what you really want out of a funeral.
In this article, we've uncovered some of the reasons you should consider pre-planning your funeral.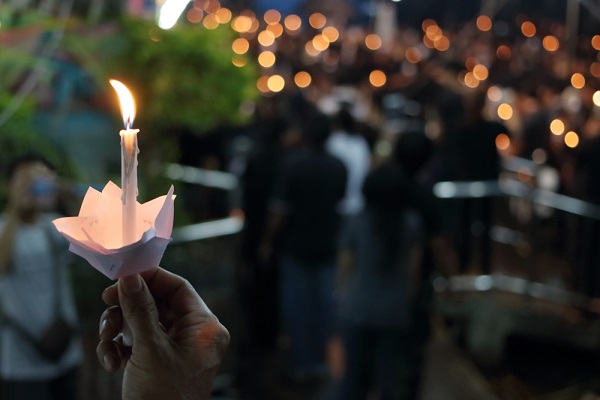 Writing Down Your Funeral Wishes
Consider planning your funeral as an opportunity to put your wishes down on paper. Decide whether you would prefer a traditional or personalised service, whether you wish to be cremated, and if so, where you would like your ashes to be scattered.
This is the ideal opportunity to organise everything from the music that plays to the food that is served to the dress code and location.
Planning these factors ahead of time removes additional stress on your family, meaning they aren't left worrying if their choices are something you would have approved of. The burden of decision-making and finances can be overwhelming for your loved ones during an already stressful time.
The Value of Pre-Planning Funeral Costs 
We understand how overwhelming and shocking the cost of a funeral can be, especially after an unexpected passing. By pre-planning their funeral, families can plan the day precisely to their budget and begin saving (and paying) in advance. In difficult times, it is a comforting relief to know that you aren't going to be surprised by unexpected costs that prolong the stress of a grieving period.
Over the past fifty years, the average price of funerals in Brisbane has grown from $700 to $7000 – an incredible difference that could be avoided by planning your funeral 10 to 15 years in advance. The opportunity to arrange fixed funeral costs means the price is locked, regardless of how much the cost inflates over the years. Planning your funeral while you're financially stable means those potential savings will be incredibly helpful after the loss of an income.
Trust That Your Funeral Plans Will Be Honoured 
Reputable funeral planning services are flexible and designed to meet your needs. A lot of families find making plans stressful due to a fear that once the papers are signed, the process will be set in stone. However, most funeral homes are happy to make alterations and additions when pre-planning. We understand that the most important aspect of our role is supporting and fulfilling your choices.
Another common concern among families is that, due to their decisions being made in advance, other family members may have the power to change their plans or overrule their decisions. A funeral home's main priority is ensuring that your requests are carried out, regardless of changing circumstances, and you can rest easy in this knowledge.
Take Your Time Planning Funeral Details 
Unexpected and unplanned funerals are often thrown together in less than a week, leading to hasty decisions. Pre-planning and pre-paying for a funeral allows families to be more methodical about the process and make the funeral perfect, down to the smallest of details.
Alex Gow Funerals has been helping families create meaningful tributes to their loved ones since 1840. If you require assistance with funeral arrangements throughout Queensland, please do not hesitate to contact us or call our Brisbane head office on 07 3073 4816. We also have an online pre-arrangement form you can fill out.