Funerals in a time of Coronavirus
Masks no longer mandatory at funeral venues
As from 6pm, Friday 4th March attendees at funeral services will no longer need to wear masks throughout Queensland.
For those who feel safer wearing a mask, you are most welcome to do so in all Alex Gow venues or graveside funerals.
The requirement to check-in using a QR Code has also been lifted, except in venues where food is served.
Density numbers at funeral venues have now been removed, so feel free to talk with our staff if you have questions on how many can attend.
For those unable to attend, funeral services will continue to be streamed on the internet, so that you can also view them from the comfort and safety of your own home.
If you have any questions at all, feel free to talk with our staff who are at your service 24/7.
Funeral Venues with live Streaming
City Central
Alex Gow Funerals chapel is located at 56 Breakfast Creek Rd, Newstead. This chapel can be used for both funeral or memorial services and is set up for complementary live streaming to the internet. After the funeral service, the recording is saved on the Funeral Suite website for up to 12 months where you can watch it and also download and save it to your own storage device.
Northside
The Great Northern Garden of Remembrance crematorium is set on 1.8 hectares of beautiful natural bushland in Deception Bay approximately 12 minutes up the highway from Carseldine. Service times in the chapel have now been spaced out which does give fewer time slots throughout the day, but this is to allow for our staff to clean the chapel and disinfect the area before the next service. This chapel is also set up to livestream funeral services to the internet as a complementary service.
Southside
Centenary Memorial Gardens is a Crematorium and Cemetery set on 40 acres in the greater western suburb of Sumner. It serves the communities of both Ipswich and South Western Brisbane. Centenary Memorial Gardens has an indoor and outdoor chapel and can live stream funeral services from their indoor chapel. As with our other chapels, there are limited time slots throughout the day to allow our staff to clean and disinfect the chapel and surrounding area ready for the next service.
Gathering for Refreshments
After funeral Catering has now recommenced at our Deception Bay refreshment Room but is limited to 50 people. Catering at Newstead will hopefully re-open soon but our staff can certainly advise you on this or any other venue at the time of planning.
Further details
For the latest advice, information and resources on COVID-19, please visit www.health.gov.au or call the National Coronavirus Health Information Line on 1800 020 080. It operates 24 hours a day, seven days a week. If you require translating or interpreting services, call 131 450
---
Thoughts for Families
By Dr Alan Wolfelt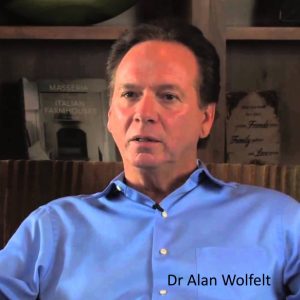 Needless to say, the coronavirus pandemic of 2020 is a challenging time for everyone. But if someone you love has died, it is likely that the current social distancing orders and travel restrictions are making funeral planning especially difficult for your family.
Losing a loved one is hard enough. Losing a loved one at a time of unprecedented upheaval and limitations may seem overwhelming. I am sorry you have been put in this position, and I hope this article will help your family find ways to meet your mourning needs and honour the person who died while making any necessary adjustments to keep everyone safe.