What to look for in a good funeral director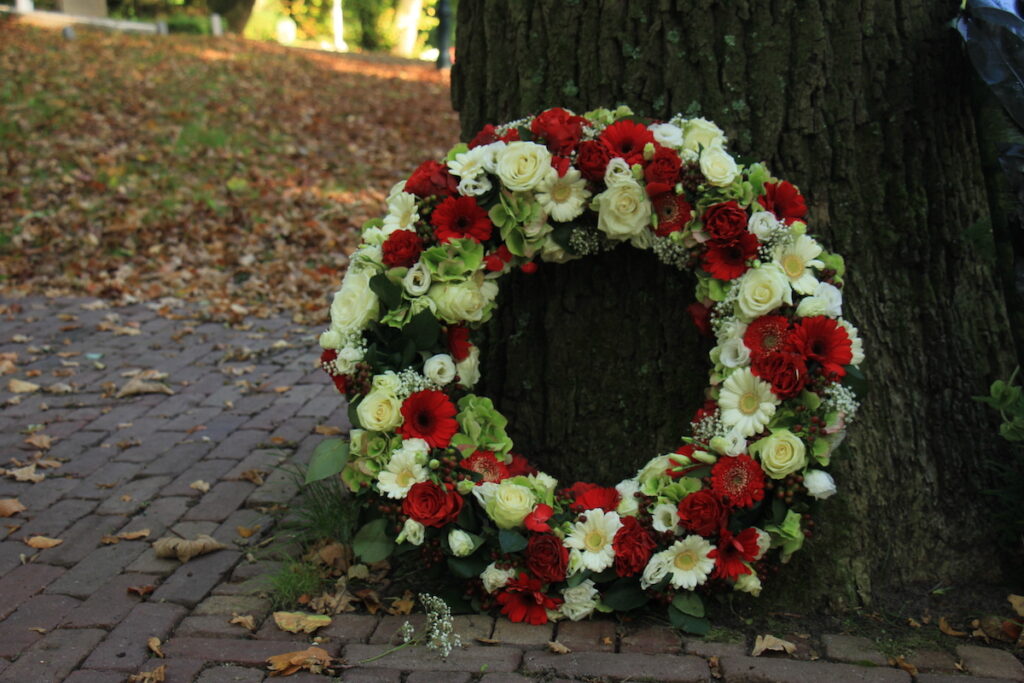 Losing a loved one is one of the most difficult experiences a person can face. In such a challenging time, it is important to have support and guidance from experts who understand the complex process of funeral planning. With a good funeral director to help you navigate this journey, you'll have more time to process your grief without the stress of arranging a farewell. Alex Gow has been serving the Queensland community since 1840, and our team are both professional and personable, ensuring that this difficult time is free of anxiety.
What to look for in a funeral director?
A good funeral director should have excellent interpersonal skills while being able to provide a depth of emotional support to grieving families. At Alex Gow, we pride ourselves on our courteous, professional empathy and boast strong attention to detail, and organisational skills as we manage and coordinate every aspect of the funeral service.
A good funeral director should also be knowledgeable about funeral laws and regulations. Funeral directors need to be aware of all options available to help families and loved ones say farewell. Finally, they should be compassionate, respectful, and able to tailor their approach to meet the specific needs and preferences of each family.
At Alex Gow Funerals our 180+ year history has taught us all the above and more, ensuring your farewell is in the safest of hands.
What to expect from a funeral director?
A funeral director's role can vary. Directors at Alex Gow oversee all aspects of coordinating and managing the funeral from collecting the deceased at the place of death through to providing support after the funeral service. We work with families to plan and organise all aspects of a funeral, including the burial or cremation of the deceased, as well as any memorial or celebratory services.
Our directors perform a wide range of tasks, including:
Meeting with the family to discuss their wishes and preferences for the funeral service
Preparing the body for burial or cremation, including embalming, dressing, and casketing
Coordinating with other service providers, such as florists and musicians, to ensure the funeral runs smoothly
Creating a suitable tribute video or slide show that showcases a life, well lived
Arranging for the transportation of the body to the funeral chapel or burial site
Managing the logistics of the funeral, including scheduling, and overseeing the service, handling paperwork, and facilitating the placement of obituary notices
Providing emotional support and guidance to the family during the funeral process.
Overall, the role of a funeral director is to provide compassionate and professional support to the bereaved family during a difficult time and to ensure that the funeral service is carried out according to the family and the deceased wishes with the utmost respect and care.
The Alex Gow funeral director's difference
Alex Gow Funerals provides personalised funeral care to ensure that each service is tailored to the specific needs and preferences of the family. With over 180 years of experience, we offer a wide range of professional funeral services to ease the burden on families and friends during a difficult time. Our goal is to make the funeral planning process stress-free so you can focus on celebrating the life of your loved one. We offer practical and emotional support, including pre-planning consultations, transfer of the deceased into our care, preparation of the body, funeral notice creation, transportation, cremation, and more.
Our team is here to assist with every step of the process, and we believe that every life deserves to be celebrated and remembered in a meaningful way.
If you're interested in using our services, please contact us to learn more. We're here to help  – Reach Out.